We are a small organisation, reliant upon our supporters to keep us going. We have received many donations in these early years for which we are truly grateful. We have been blessed with financial gifts alongside all manner of other things including tools, sheds, plants, an aquaponics system, and even an ex-show ram called Wolfgang! There are all sorts of ways you can help us, so please take a look below.
Final push fundraiser
We are coming to the end of a significant fundraiser for the long awaited Manna building. We have finally been granted planning permission to build a large 2 storey building which will have multiple rooms enabling us to run group and 1:1 sessions, with a significant workshop space, machinery and equipment storage, and even an office. This building will be a great asset to Manna and provide many opportunities for far greater numbers than currently. We have reached a total of £65,000 in our fundraising so are very nearly there. If are able to help in any way then we would be so grateful as every donation large or small makes a difference.
Donate items
We are always grateful to be given donations in the form of 'things'. If you have any of the following or indeed anything which you feel we could make use of then please send them our way.
Tools both gardening and DIY
Gloves
Garden items such as furniture
Art supplies for our creative activities
Outdoor wear (waterproofs, boots, or sturdy shoes)
Cakes for events or our regular sessions
Seeds or plants
---
Donate time
If you fancy devoting a bit of your week or month to the project then we would love to have you on board. There are all manner of areas to get involved with from the practical maintenance side, to 1:1 mentoring if that is something you feel you could offer. We have lots of horticultural tasks as well as animal care with the sheep and bees if you like the idea of getting stuck in with the regular activities at the farm. Or if you have skills or a desire to work with people with various needs then you could become a valued member of our team. Your level of commitment is up to you, be that weekly or monthly, or for one off events. Just contact us via email at info@projectmanna.co.uk.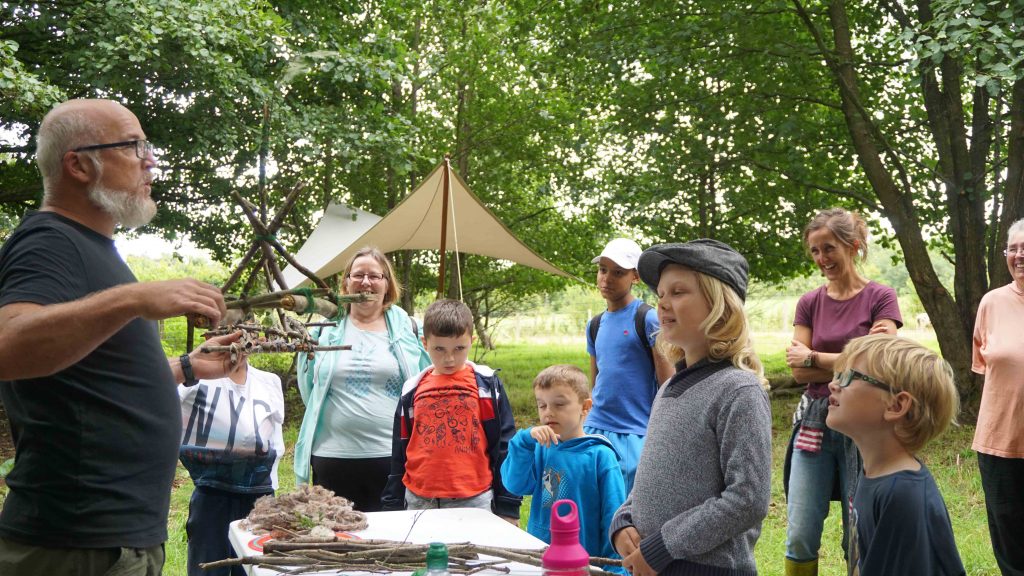 Donate your skills…
If you have a passion, skill or hobby which you would like to share with others then we would love to have you join us for a session and teach our volunteer's something new. It doesn't have to be horticultural as we are always up for new and creative projects. You might be a keen cook, know how to play the kazoo, or simply have an interest or story you would like to share. We break our days up into different sessions so your visit needn't take the whole day or indeed be daunting. We are a laid back bunch who will make you feel very welcome and always keen to learn new things.
Donate financially
Manna would not be possible without financial donations, both large and small. A donation of £2 will pay for a volunteer's lunch, while £5 will give someone a decent pair of gloves, or buys a trowel or secateurs. We are hugely grateful for both one-off or regular donations of any amount. Or maybe consider us for an organised or sponsored event you are participating in. Donations can be made directly to our Manna account:
Lloyds Trustees account, Project Manna CIC
Account number 52341468 Sort code 30-90-09
Cheques can be made payable to Project Manna CIC
---
Donate when you shop
Whenever you buy anything online, be that your weekly shop or your annual holiday, you can raise free donations for Project Manna with Easyfundraising and it won't cost you a penny. Over 4,000 shops and sites will donate including eBay, M&S, John Lewis, ASOS, and Booking.com. Our supporters have raised hundreds of pounds so far so it is of great value to us.
All you need to do is:
Go to easyfundraising.org.uk/causes/projectmanna/ and join for free.
Every time you shop online, go to easyfundraising first to find the site you want and start shopping.
After you've checked out, the retailer will make a donation to Project Manna at no extra cost to you whatsoever.